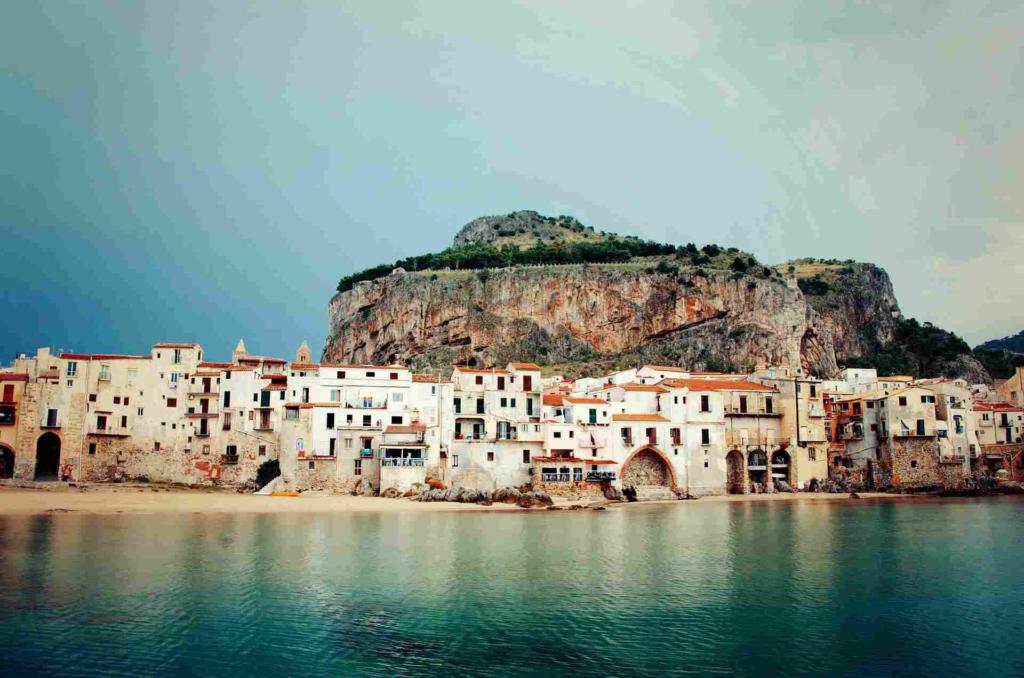 Cefalu and the sea have a strong relationship since the past, when Greeks came here to build a new town that was called, later, Cefalu. Nowadays, Cefalu's sea offers many wonderful beaches with different features: relaxing, funny,  aesthetically beautiful. Renting one of our holiday apartment in Cefalu, you will be able to reach easily all of them. But first, let's try to discover them.
The most famous beach is, of course, Cefalu Lido, a wide beach featured by a gold sand and a crystal clear water. It is one of the best sea places in Cefalu to go with children thanks to its shallow waters where they can swim safely and you can relax on the soft sand. After sunset this beach becomes the place where guys meet their friends and enjoy together the night.
A different type of beach is Caldura Beach where there is not the normale sand but the gravel. Indeed, this sea place is a rocky beach where it is easy to dive from the rocks and where also admire an amazing clean water. Located in few minutes from the city centre, this beach, as you can see, is more suitable for young people and not for families.
If you are searching for a windy beach to surf or to go sailing, you will fall in love with Capo Playa. It is a pebble beach, or rather the shoreline is a mix of cobblestones and sand and its seabed is very high: the perfect sea place for surfing and sailing lovers.
These are just three of the most beautiful beaches in Cefalu, but during your holiday in this wonderful town you can also go around and discover all the Cefalu's beaches.